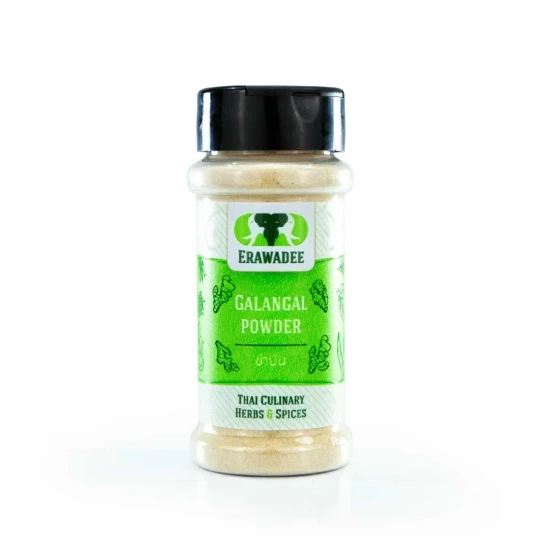 Galangal Powder 75 gr.
100g.


The healing properties of galangal have been known for a very long time. Galgant roots contain galangin, essential oils, alyshnol and campherin. For medicinal purposes, tinctures, infusions and decoctions of this plant are used. Preparations prepared from galgant roots are indicated for diseases of the gastrointestinal tract (gastritis, gastric and duodenal ulcers, colic), as well as an agent that increases appetite and improves the digestive process.
Indications
Chinese traditional medicine still actively uses galangal root in medicines to stimulate the immune system, especially in chronic allergies (including allergic rhinitis). Be aware that this is a unique property, since many spices themselves can cause allergies! And galangal is anti-allergic.
Kalgan root is prescribed for inflammation of the small intestine, with lethargy of the digestive tract, with pain in the stomach, decreased appetite. Infusion or decoction promotes gas separation, increases the functional activity of the stomach.
The rhizome is used for general exhaustion and frequent headaches, which are accompanied by despondency, hypochondria.
In Eastern medicine, galangal seeds are recommended for heartburn, toothache, food poisoning.
Use in cooking
Use in cooking
Galgant has a pleasant aroma, reminiscent of the smell of ginger root, and a sharp, slightly bitter and burning taste. It has been used in cooking for a long time. In Russia, this spice gained popularity in the XVII-XVIII centuries. At that time, it was added to gingerbread dough and traditional Russian drinks (sbiten, kvass, braga, liqueur, etc.). At the same time, in European states, the spice acquired the name "Russian root", since the trade route went through Russia.
In the 19th century powder from the roots of galgant served as an aromatic additive for alcoholic beverages. Often it was introduced into raw materials in combination with wormwood grass.
Currently, galgant is a traditional spicy seasoning for many national Indonesian and Indian cuisines.
In Indian and Indonesian cuisine, vegetable stews, rice, vegetable sauces are seasoned with powdered galangal root to taste like ordinary seasonings.
Young stems, leaves and galangal inflorescences are eaten fresh or lightly blanched for vegetable stews.
Galangal can be part of the Chinese mixture Wuxianmian, or Five spices, and is often called lengkuas. These five spices work together to improve metabolism, and the body experiences a surge of vigor.
If you have any questions please contact us: