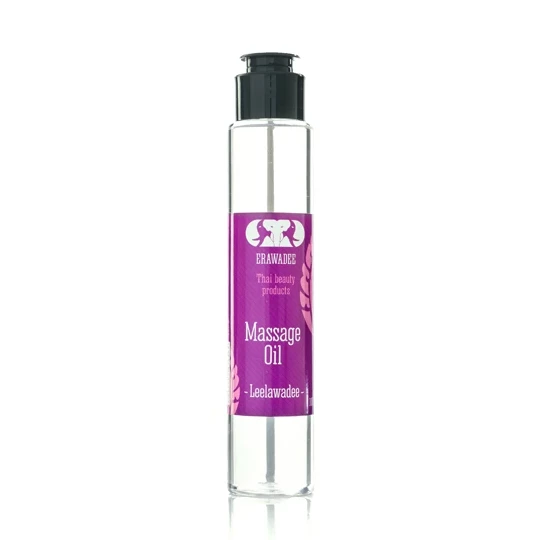 Massage Oil Leelawadee
168g.


Massage oil «Leelawadee» is a balanced combination of natural oils, which is ideal for massage and skin care. Leelawadee extract has anti -inflammatory, antioxidant and regenerating effect. Absorbed fast and easily.
Specifications
100ml
Directions for use
Suitable for any kind of massage. Warm in your hands before use.
Key ingredients
Mineral Oil, Sunflower Seed Oil, Coconut Oil, Almond Oil, Grape Seed Oil, Castor Seed Oil, Leelawadee Herbal Extract, Leelawadee Essential Oil
---
---
Feedback and questions:
Щербакова Наталия Ивановна

Масло дочь использует как духи. Кожа очень приятно пахнет!
Александр Викторович Макаров
Отличное масло, запах супер. Заметно улучшает состоя ние кожи. Заживляет мелкие раны. Рекомендую.
Покупал в подарок, запах цветочный на любителя.
If you have any questions please contact us: