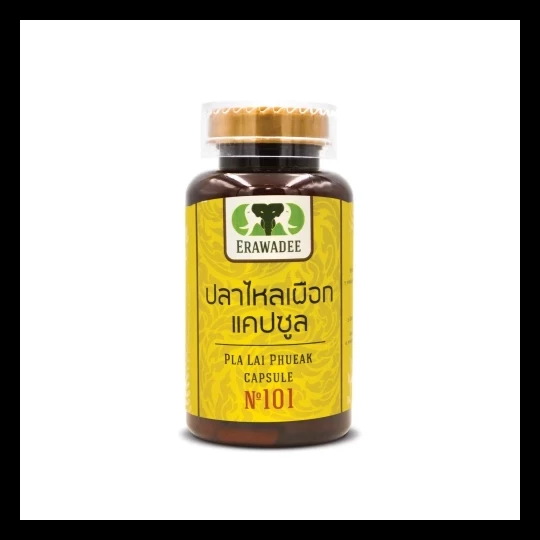 No.101 Tongkat Ali Root
140g.

Tongkat Ali Root (Pla Lai Phueak) - 100% natural product with no long-acting side effects. Increases the potency, energy and strength of the male body. Prevents premature ejaculation, increases the duration of sexual intercourse. Promotes stable erection, strengthening and enlargement of the penis. Restores sexual abilities and vitality. Improves sperm quality (sperm count, motor function, etc.). relieves stress and fatigue. Increases the stamina of the body. Increases and normalizes testosterone production. Helps increase muscle mass. Due to its properties, it protects muscles from microtrauma and destruction. Strengthens the joints. It accelerates recovery after physical exertion and increases the overall tone of the body.
Specifications
500 mg х 100 capsules
Contraindications
Individual intolerance. Age to 18 years. Prostate adenoma. Hepatitis, cirrhosis.
Directions for use
1 capsule 2 times daily after meals. The course is 4-8 weeks, after 4-8 weeks a mandatory break, then the course can be repeated.
Storage
The medicine should be protected from direct sunlight and stored at temperature between 15 and 30 degrees Celsius.
Key ingredients
Eurycoma longifolia 100%
Eurycoma longifolia (Eurycoma longifolia) is a shrub, growing in some countries in South-East Asia, including in Thailand. The therapeutic properties Evrikomy longifolia very diverse, preparations of it are used in the treatment of malaria, also ulcers of the stomach and duodenum, to decrease the tumors of various origins, as antipyretic, anti-inflammatory and antibacterial agent. Eurycoma is also the strongest plant aphrodisiac, whose unique properties were described as early as fifteen hundred years BC in an ancient treatise of Chinese healers. This is the most effective product, which affects the increase in testosterone at the molecular level in the human body. It is able to increase potency, enhance erection and affect the inhibited ejaculation.
---
---
Feedback and questions:
Александр Викторович Макаров

Отличный препарат. Описанию соответствует. Эффект явный, сильный. Однозначно рекомендую!
Соответствует описанию, значительно прибавляет энергии и жизненных сил.
If you have any questions please contact us: