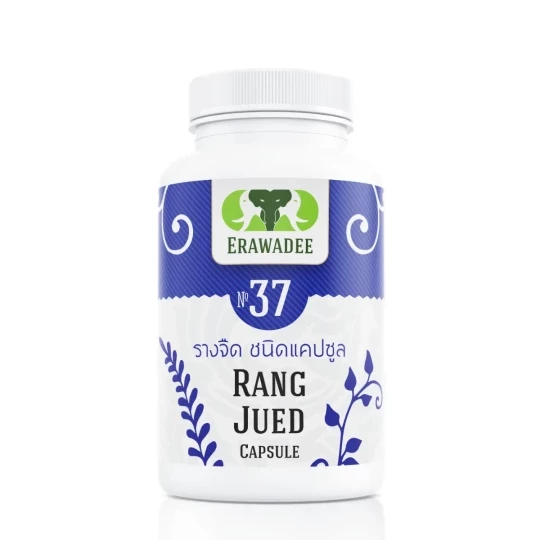 No.37 Rang Jued (Anti-Poison Medication)
113g.

The medication that eliminates poison impact. Removes toxins. Reduces excessive cravings for cigarettes, alcohol and drugs, reduces the pleasure and reinforcing effects of their reception. Provides gradual quitting. Has antitoxic effect.
Specifications
250 mg, 100 capsules
Indications
Chronic and acute intoxications of employees at hazardous industries (by heavy metal salts, alkaloids, ethanol, pesticides).
Body cleansing
Alcohol, nicotine and drug abuse (in adjuvant therapy with N17 Bua Bok).
Contraindications
Pregnancy, lactation
Directions for use
Orally 2 capsules 3 times a day before meal, for 4-12 weeks.
Storage
The medicine should be protected from direct sunlight and stored at temperature between 15 and 30 degrees Celsius.
Key ingredients
Laurel Clock Vine (Thunbergia Laurifolia)
---
---
Feedback and questions:
Реально супер-средство, покупаю третий год, без него уже немогу, так как заядлый курильщик уже 20 лет. Очищает легкие (по утрам нет кашля курильщика) выводит яды из организма, к алкоголю стойкое отвращение.
Очень хороший препарат! Покупала не один раз.
Купила капсулы под номером 37 для очищения организма от ядов курения, уже через неделю стало полегче в лёгких, посмотрим какие результаты будут после окончания приёма. Считаю что неплохое средство в наше время, экология и вредные привычки. Хорошо что есть средства, которые помогают хоть как то защищать наш организм.
Lexicon Shilov

Если есть аллергия особенно пищевая, помогает это средство
If you have any questions please contact us: