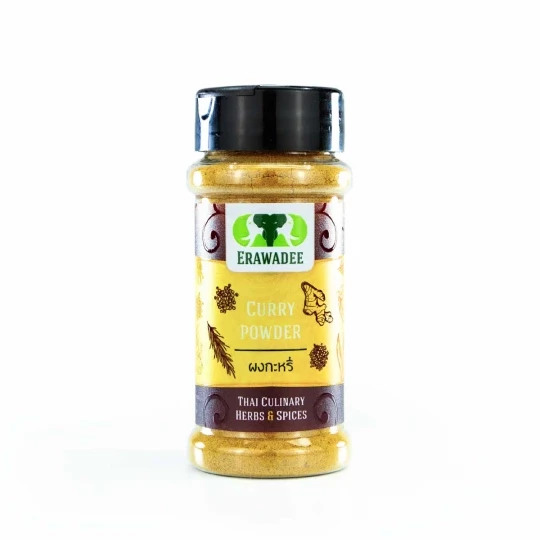 Thai Curry Powder 75 gr.
Curry is an English word for any of a variety of spicy dishes. Curry is an English word for a mixture of spices that gives dishes a touch of southern Asia, as well as any of these very dishes.
Thai dried garlic - Use in cooking
Dried garlic is easy to use and does not require peeling and chopping. Another major benefit of using dehydrated garlic over fresh garlic is that it is less prone to scorching during cooking. You can fry it a little directly in oil or butter until it turns brown, with the guarantee that it does not burn immediately.
---
---
Feedback and questions:
невероятный аромат у этой приправки, насыщенный
Екатерина Фролова

Хорошая приправа, муж добавляет во все блюда с мясом
Карри -бомба, нужно добавить капельку, насыщенный вкус и аромат
If you have any questions please contact us: