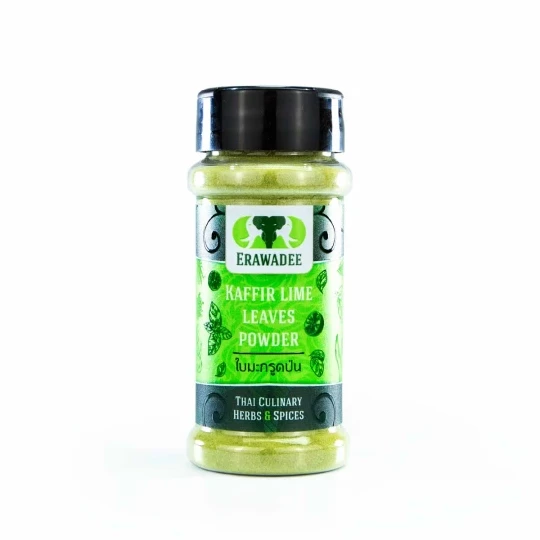 Thai Kaffir Lime Powder 75 gr.
100g.

Kaffir lime leaves originate from Southeast Asia and add a delicious, aromatic and fresh taste to dishes containing them. A staple condiment in Thailand, they are used to balance out the hot chili that is often present in Thai cuisine.
Thai Kaffir Lime Powder - Use in cooking
The taste of kaffir lime leaves is earthier and sweeter than standard lime juice or zest, but with the same citrus base.
The powder can be especially delicious when used in any seafood dish—simply add it to a marinade or seasoning mix you use in your cooking.
---
---
Feedback and questions:
придает блюдом необычную нотку
Протченко Елена Геннадьевна
Спасибо за посылку, пришла очень быстро.
If you have any questions please contact us: