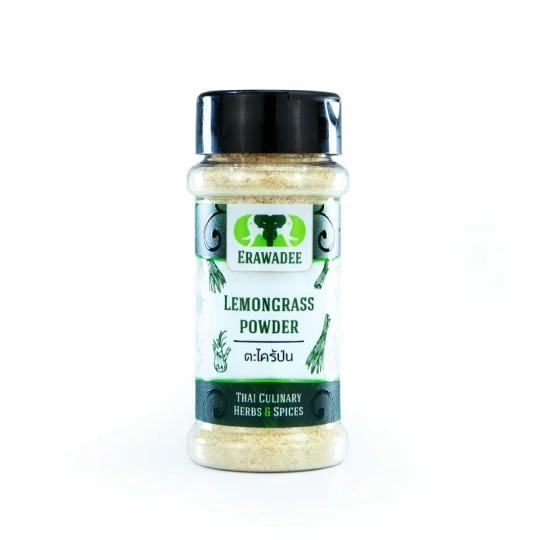 Thai Lemongrass Powder 75 gr.
100g.


Thai chefs commonly add crushed lemongrass stalks to the famous Tom Yum soup and other dishes. In addition to being used in Asian cuisine, lemongrass can spice up a simple lemonade or green salad.
Thai Lemngrass - Use in cooking
Lemongrass has a lemony, ginger flavor that perfectly complements meat, fish and seafood dishes.
Fresh lemongrass stems and leaf buds are used as seasoning. They are a rich source of B vitamins, vitamins A and C, and minerals such as potassium, zinc, calcium, and iron.
---
---
Feedback and questions:
давно искала для себя лемонграсс в порошке, это то самое
наталья данильченко

Запах прекрасный, сразу ощущение натуральности продукта
Заказала в качестве подарка эту приправу, мммм....пахнет Тайландом а я его обожаю:)
Очень ароматная приправа! Пробовала и другие, все приправы просто супер!
If you have any questions please contact us: